History
Roland released the TR-808 'Rhythm Composer' drum machine in 1980 and discontinued it just three years later in 1983. This was due to poor sales and the fact faulty transistors needed for its characteristic sound were no longer available! In total Roland sold fewer than 12,000 units. Fast forward and in 2020, TR-808 used prices hover around $5k or more.
The TR in 'TR-808' stands for Transistor Rhythm but had the tagline of Rhythm Composer. It wasn't featured on a successful record until 1982 when Marvin Gaye used it for the classic track 'Sexual Healing'. At the time he said he used the drum machine so he didn't have to work with other musicians.
In 1986 Afrika Bambaata and the Soulsonic Force released 'Planet Rock'. The deeply uncool drum machine had transformed to take center stage. A drum machine didn't need sample clearance and kept a steady robotic beat easy for a DJ to mix. It flourished in early hip hop and spawned, electro, techno and house music.
Despite it's heavy use for the last 40 years the TR-808 hasn't lost any of it's appeal. It's Closed Hats can be found on the most underground records through to today's pop hits in almost every genre. Music producers have recycled and reused it's sounds over and over. Repurposing it's kick drum as a bass instrument, distorting, filtering, looping, sliding and pitching it. This can be heard in 'Dior' by Pop Smoke. RIP.
Specifications
Release Date 1980 to 1983
Synthesis Digital Subtractive Synth
Keyboard 16 pattern keys
External control Digital Control Bus in/out & DIN sync in (no midi)
Polyphony 12 Voices
Effects Individual level, tuning, attack, decay, and tone controls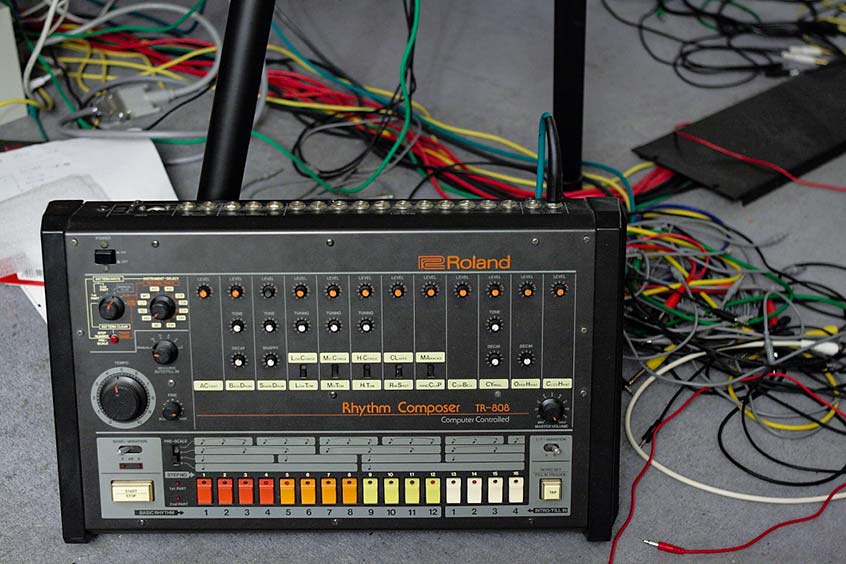 INCLUDED CONTENT
Total file count: 642 .wav one shot drums from the TR-808 by Roland.
107 – BD Bass Drum
21 – CB Cowbell
38 – CH Closed Hat
17 – CL Clave
26 – CP Hand Clap
7 – CP/SD Clap/Snare Drum Combos
74 – CY Cymbal
35 – HC Hi Conga
11 – MC Mid Conga
38 – LC Low Conga
32 – HT Hi Tom
22 – MT Mid Tom
20 – LT Low Tom
31 – OH Open Hat
17 – MA Maraca
15 – RS Rim Shot
115 – SD Snare Drum
17 – ALT Altered
Download
Size: 196 MB (Uncompressed) 137 MB (Compressed)