Catalyst
$37
Drums, FX & 808 Basses and more, designed for use in HipHop, Trap and Dance music.
Description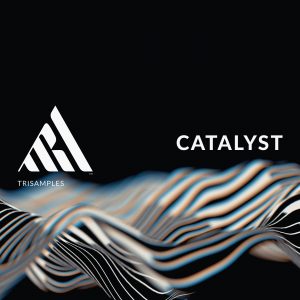 Catalyst represents our first commercial sample pack! It's taken over a year to create, with many sounds not making the final cut. We studied our favourite sounds and hit tracks, condensing down our needs and wants. The result is *1.15 GB of drums, FX, 808 Basses and more.
At it's core, Catalyst is Drum focused with a large collection of 808 bass sounds to layer into your next hit. The bass sounds were sculpted and synthesised to replicate the energy and hype in commercial tracks. We went cycle by cycle modelling classic waveforms as closely as possible. 
The Drums range from sharp Trap snares, short tough kicks and crisp clean hi-hats. Covering EDM style Trap through to Hip-Hop, there's a sound to meet the needs of the most demanding. We hope you love the sounds as much as we do.
Examples Files
Clap 04
Clap 85
FX Impact 17
Horn 04
Percussion Stomp 06
Snare Drum Trap 01
808 Sub 59
Cymbal Crash 31
FX Vinyl 10
Kick Drum Soft 68
Snare Drum Hybrid 27
Vocal Loop 02
---
Total 1.15 GB of Samples ( 911MB Compressed )
Inside Catalyst there's no dead air! Each sample has been meticulously cut and faded so you can focus on creating music knowing the details are already sorted. All Tonal or rhythmical elements are labelled to help with quicker sample selection. There are also 6 NI Kontakt patches included as a bonus in Catalyst; 2 Bells, 2 Acoustic Guitars and 2 Electric Guitars. The original samples are included for use in your sampler of choice if you don't own Kontakt.
Sample pack breakdown
808 Basses
Kick Drums
Snare Drums
Claps
Hi-Hats
Chants
Cymbals
Percussion
Snaps
FX
Tonal
Bonus Kontakt Patches
*Delivered as a Digital Download upon confirmation of purchase.
Please contact us if you have any issues or require assistance.
Demo - Coming Soon
---